FreeSpeak II Basisstation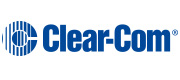 Artikel-Nr.:

Clear-ComFreeSpeakIIBasestation
Clear-Com - FreeSpeak II Basisstation The FreeSpeak II Base Station serves as the heart of the...
mehr
Produktinformationen
Clear-Com - FreeSpeak II Basisstation
The FreeSpeak II Base Station serves as the heart of the standalone wireless communications system for all digital wireless beltpack users. The base station supports up to 20 full-duplex wireless beltpacks. FreeSpeak II cellular auto-roaming technology enables beltpacks to continuously detect and automatically select the best connection. Even in the most crowded RF environments, FreeSpeak II remains highly secure and free from interference.

The base station can individually address each beltpack, allowing multiple combinations of beltpack to-beltpack (point-to-point) and small-group (partyline) conversations to happen simultaneously.

FreeSpeak II can be programmed through either the software menus on the base station or via the PC-based software. All setup and management of the beltpacks and beltpack audio levels, communication routes and groups, and input and output levels for the wired connections are also under software control.

The base station can power two Active Antennas or up to 10 using optional Antenna Splitters with local power.

The Rear panel offers four 4-wire and two 2-wire intercom connections for communication with other wired intercom systems. Program feed input, Stage Announce output and Stage Announce relay output are also available as connections at the back of the Base Station.


FreeSpeak II BASE System Features:
License-free 1.897-1.933GHz DECT operations
Supports up to 20 wireless beltpacks per base
Point-to-point and small group wireless communications
User-defined coverage zones, with up to 10 remote antennas
10 LED Active Antenna indicators
Position Active Antennas up to 3,200ft (1,000m) from base station
Create, name, and assign groups
Two 2-wire and four 4-wire connectors
Frequency and channel-hopping technology automatically finds clear spectrum
Interrupted fold-back (IFB) functionality for on-screen talents
Five wireless partyline groups
Partyline call alert functionality
FreeSpeak II Base Station Technical Specifications
Base-to-Beltpack Frequency Response: 100Hz-7.1kHz
No. of Beltpacks Per Base Station 20 when all 10 bands are available; or 10-12 in certain regions
No. of Transceiver/Antennas Supported by Base, Basic Base: 10
No. of Active Antenna Ports 2
PC Programming Port DB9
Relay Port DB9
Partyline Intercom A and Intercom B (each) XLR-3F with XLR-3M loop through, on/off termination switch (via software)
Four-Wire/Matrix Connection 4 RJ-45 (Intercom 3 – 6)
Program Input XLR-3F, transformer isolated, line-level input
Stage Announce Output XLR-3M, transformer isolated, line-level output
Front-Panel Headset 4-pin male connector with 2-channel capability and individual talks and listens
Front-Panel Display 254 x 32 dot-graphic VFD
Front-Panel Indicators 2 Talk LEDs for front-panel headset, CH A and CH B partyline enable LEDs, Program Input enable LED, 10 individual antenna LEDs
Base Station Programming/Editing Push-to-enter rotary encoder
Dimensions 1RU unit, 1.75 x 19.0 x 12.5in (44 x 483 x 312mm) (HxWxD)
Weight: 10.8lbs (4.9kg)
Weiterführende Links zu
Bewertungen lesen, schreiben und diskutieren...
mehr
Kundenbewertungen für "FreeSpeak II Basisstation"