FreeSpeak II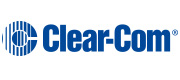 Artikel-Nr.:

Clear-ComFreeSpeakII
Clear-Com - FreeSpeak II Wireless Intercom System FreeSpeak II™ is the next generation...
mehr
Produktinformationen
Clear-Com - FreeSpeak II Wireless Intercom System

FreeSpeak II™ is the next generation DECT-based distributed wireless solution that operates in multiple license-free DECT bands: 1.897-1.933GHz. This high performance wireless intercom system was designed for extensive communication in large-scale operations. Its ability to maintain a strong and continuous wireless connection across an expansive coverage area while providing crystal-clear digital audio makes FreeSpeak II the ideal wireless roaming solution for live event, broadcast, sport production, industrial, military and government applications. FreeSpeak II combines innovative intercom features with a robust design to offer the optimal user experience.



FreeSpeak II is highly flexible, capable of being a standalone wireless system or an integrated wireless solution with the advanced Eclipse HX system. As a standalone system, the robust 1RU base station can support up to 25 digital wireless beltpacks. Alternatively, FreeSpeak II wireless beltpacks can seamlessly integrate into Clear-Com's Eclipse HX Matrix System, providing up to 50 wireless user connections per E-Que-HX cellular card. This approach extends the intercom functions offered by the Matrix system to mobile users.

Unsurpassed, crystal-clear digital "Clear-Com Sound" gives users full-duplex (talk and listen) 7kHz "commentator" audio bandwidth from a whisper to a shout. This level of sound quality delivers ultimate audio comfort and clear intelligibility to FreeSpeak II users during extended usage.

Expansive wireless coverage can be achieved by strategically placing up to 10 remote antennas. Each Active Antenna can be positioned as far as 3,200 (1.000 m) feet away from the base station or Matrix, and each powered Antenna can create a coverage zone of up to 800 feet (250 m).

Flexible cellular roaming technologies allow users to move freely about in large, multi-site environments without the worry of fading or losing connection. With the latest DECT (Digital Enhanced Cordless Telecommunications) technology at its core, FreeSpeak II continuously scans, selects, and connects with the best Active Antenna for uninterrupted communication.
Weiterführende Links zu
Bewertungen lesen, schreiben und diskutieren...
mehr
Kundenbewertungen für "FreeSpeak II"